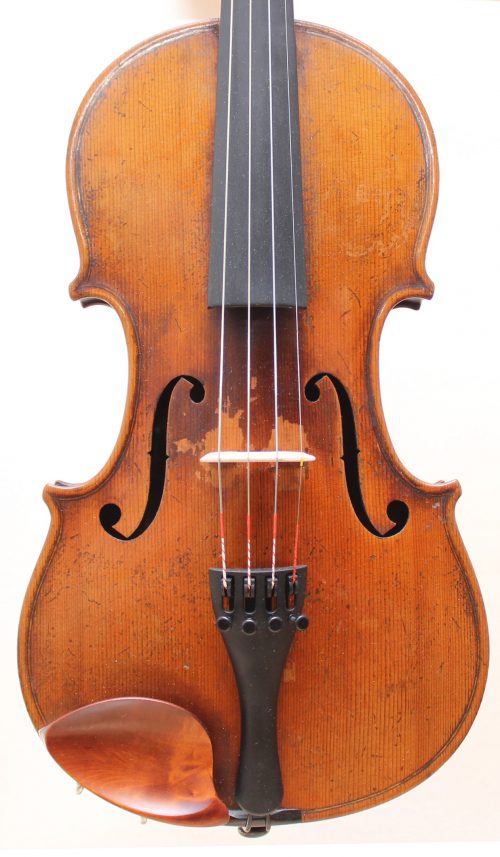 Wolff Brothers German violin 1887
A very good example of a Wolff Bros violin, in perfect condition, labelled and by Wolff Bros 1887 no. 256, well chosen attractive tone-wood and original high quality varnish,
good loud and resonant tone throughout with strong, singing 'e' string. This violin has not been played for many years and will continue to grow in quality for the right player.