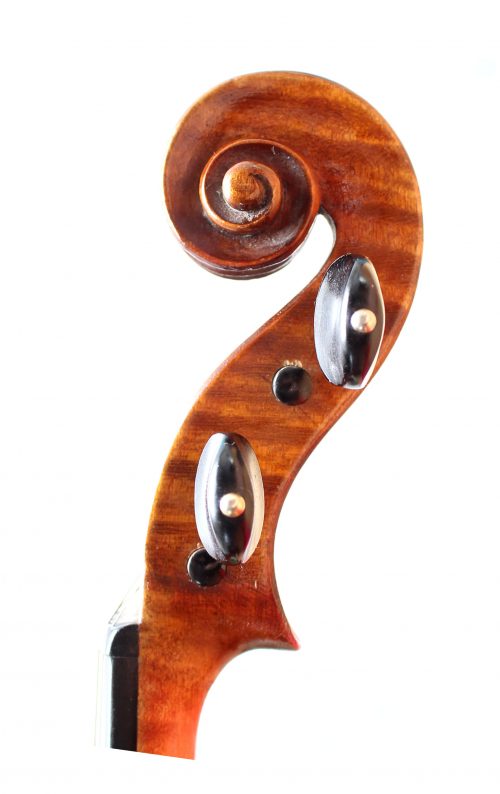 Bowed instrument restoration & sales
Combining 26 years experience in violin-making and restoring, we are able to offer good quality instruments which are well set-up and in great condition. Good sound quality is our speciality.
We have supplied instruments to classical orchestral players as well as to many musicians in the folk, world and jazz music business.
The instruments displayed are examples of what is available and inquiries are welcome for any special requirements.
Restoration and bow re-hairing are available to a high standard.
For donkey's years Mr Purcell has repaired and serviced my old english double bass. It's the bass I used on the recording of Lou Reed's 'Walk on the Wild Side'. Thank you Vince – you're a wizard.

Herbie Flowers

Vincent has been restoring instruments for my students for years now. He is fast, efficient, generous and honest. I would recommend him to any teacher or performer.

Ros Hanson-Laurent, Violin/Viola teacher